Cancer treatments are designed to kill cancer cells. But these treatments can also damage healthy cells. Damage to healthy cells can cause side effects, and some of these side effects can lead to eating problems such as appetite loss, changes in taste or smell, nausea and weight loss.
Because of these side effects, many patients undergoing cancer treatment adjust their diets and cooking habits. The American Cancer Society, as well as numerous cancer institutes, chefs and culinary resources, have adapted favorite recipes to meet the needs of cancer patients undergoing treatment.
This tuna melt quesadilla recipe from the American Cancer Society's What to Eat During Cancer Treatment and published by USA Today addresses the common cancer treatment symptoms of unintentional weight loss and taste alterations.
This twist on a classic gives new life to the tuna melt. A quesadilla is a good choice when a sandwich seems overwhelming. Choose full-fat options if trying to gain weight, reduced-fat if you are watching calories.
Nutritional information:
Per serving (1 quesadilla) | Calories: 360 | Total fat: 17g | Total carbohydrate: 31g | Dietary fiber: 3g | Sugars: 3g | Protein: 21g | Sodium: 940 mg
Servings: 3
Prep time: 15 minutes or less
Total time: 15 minutes or less
Ingredients:
1 (5-ounce) can tuna in water, drained
1 tablespoon regular or reduced-fat mayonnaise
1/2 tablespoon Dijon mustard
1 tablespoon finely chopped red onion
1 tablespoon pickle relish
3 (8-inch) whole wheat or plain tortillas
3/4 cup shredded regular or reduced-fat Cheddar or "Mexican style" cheese
Directions: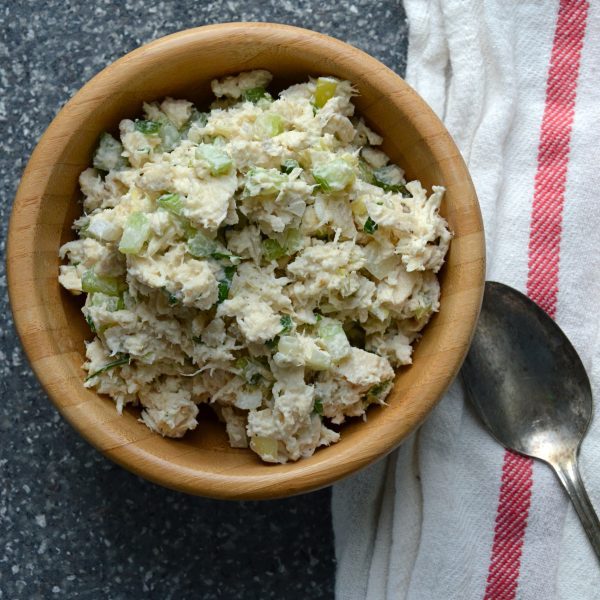 In a bowl, flake the tuna. Add the mayonnaise and mustard and stir to combine. Add the onion and relish.
On a microwave-safe plate, place 1 tortilla and spread half with 1/3 of the tuna mixture. Sprinkle the other half with 1/4 cup cheese. Fold the tuna half over the cheese half. Microwave on high for 40 to 50 seconds, or until cheese melts. Repeat twice with the remaining ingredients. Microwaving the quesadilla instead of pan-frying or baking keeps it softer.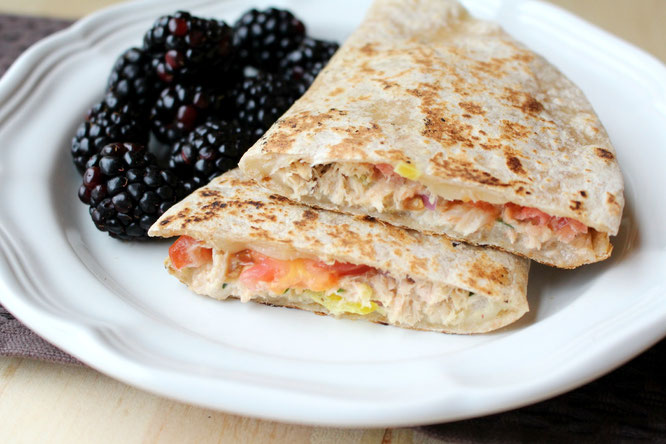 ________________________________
I'm the Living with Cancer blog editor. My name is Connie and I work in Woman's Marketing Department. Follow this blog and our posts will arrive in your email.
We are always looking for stories related to your cancer journey. If cancer has touched your life and you would like to write about your story, let me know. Email me at webmaster@womans.org.